About 101bp.com
101bp.com is a blog solely focused  on the topic "high blood pressure". It was borne out of the authors' experience in the subject matter as both medical doctor and relation to a person who passed away as a result of the disease. The authors' aims are to enlighten the general public about the dangers of high blood pressure and inculcate the spirit of measuring blood pressure daily for precautionary purposes.
The blog is developed by a duo of brother and sister, Tolulope Sanni (also owner of gemanalyst.com) and Titilope Sanni, A medical doctor working at the Lagos University Teaching hospital for her housemanship. In 2014, tragedy struck and Tolulope and Titilope lost their uncle (mum's younger brother) to the silent killer which is hypertension / high blood pressure. In order to spread awareness for the disease and save other families from experiencing the same fate, Tolulope Sanni and Titilope Sanni came up with the idea to establish this blog in order to share in an easily comprehensible manner all what a normal non-medical inclined person needs to know to adequately protect himself / herself from the disease.

About Titilope Sanni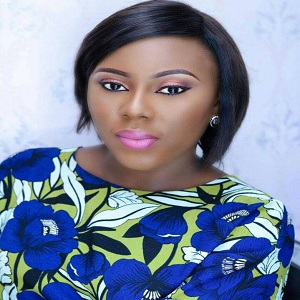 Dr Titilope Sanni is a 24 year old young Lady currently enrolled in the NYSC programme as a medical officer at a primary health care centre.
Her previous experience include working as an intern at Lagos University teaching hospital and also working as a free lance research assistant at Massey children hospital.
Dr Titilope Sanni graduated from College of Medicine University of Lagos in 2015. She strongly believes that learning is a continuous process and no knowledge gained is ever a waste . The concept of family weighs greatly on her priorities because they were her pillars all through her medical school years especially during the tough times.
Finally, she believes that the Love of God is the greatest love of all and he is the reason she ever made it this far in life
Her best quote from one of her favourite songs by Travis Greene says: "All things are working for your good because he is intentional God never fails"
About Tolulope Sanni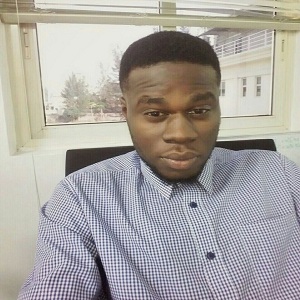 Tolulope Sanni is a 22 year old young man (as at June 2016) currently working at a large telecommunication's company in its strategy and  business development unit. His previous experience includes working as a project finance analyst at a bulge bracket investment bank in Nigeria (United Capital Plc) and also working as a financial analyst at a large pension fund administrator (Crusader Sterling Pensions Ltd) in Keffi at Lagos Island.
Tolulope Sanni graduated with second class upper in Accounting from University of Lagos in 2014.  He strongly believes that with discipline, hard work, perseverance and prayer one can overcome any challenge that one might face in life and attain gargantuan heights. He is an easy going, hardworking and amiable person with love for jokes and humor. He believes that God loves us all and with God on our side, all impossibilities would be permanently expelled from our lives.